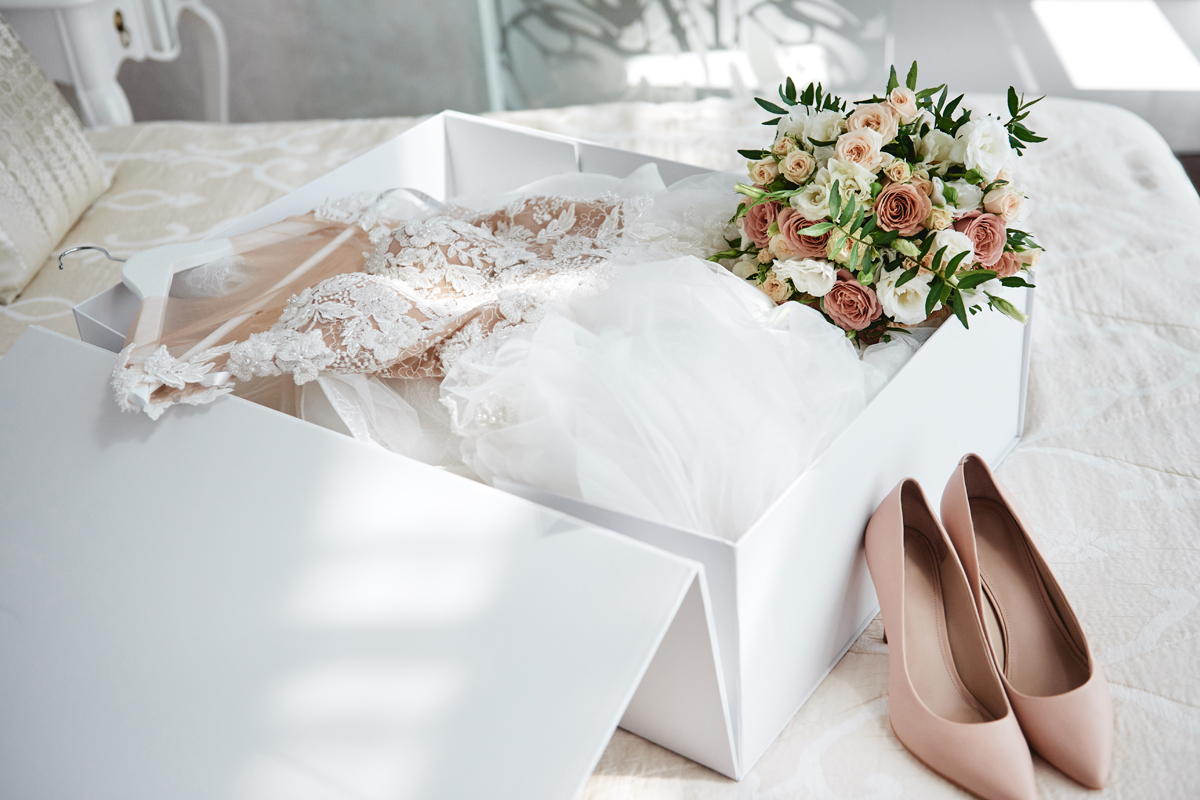 Bridal Gown Heir looming

Preserve the Memories of Your Special Day with Our Wedding Gown Preservation Services!

Your wedding gown is more than just a dress – it's a symbol of the love and memories that you'll cherish for a lifetime. That's why it's essential to preserve your gown to ensure it remains in pristine condition for years to come.

At Lan's Lapels,  we understand the sentimental value of your wedding gown, and we're committed to providing expert wedding gown preservation services that will keep your dress looking beautiful for generations. Our team of specialists uses only the highest-quality materials and techniques to carefully clean, treat, and protect your gown.

We take the time to assess the fabric and embellishments of your gown, and then create a customized preservation plan to ensure that it's properly cared for. Our preservation methods are designed to prevent discoloration, yellowing, and other forms of damage that can occur over time.

Plus, our preservation services come with a guarantee of satisfaction, so you can trust that your gown will be preserved to the highest standards.

Don't let the memories of your special day fade away – preserve your wedding gown with Lan's Lapels. Book your wedding gown preservation services today and trust us to protect the beauty and memories of your gown for years to come!

Call us or Sign Up now to get your bridal gown cleaned and protected.