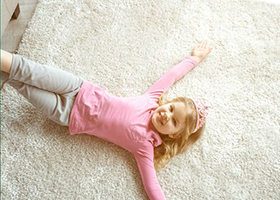 Area Rugs Cleaning

Rugs are often one of the  most beautiful decorations in our home and the places where our kids play on. They take abuse from dropped food, foot traffic, pets…

To prevent rugs get dull, dingy flat spots, dirt and grim. We recommend professionally clean area rugs twice a year: spring and fall are the best time to clean our rugs.

In the spring, after the long winter months, your rug needs a deep cleaning to remove any accumulated dirt, dust, and debris. In the fall, before the holiday season and winter weather, another cleaning is recommended to prepare your rug for the coming months.

  

Our professional area rug cleaning service is here to help. With our state-of-the-art equipment and eco-friendly cleaning solutions, we can ensure that your rug is thoroughly cleaned, deodorized.

Let us do the heavy lifting, by using our professional cleaning  service, you will benefit the FREE pickup and delivery service.