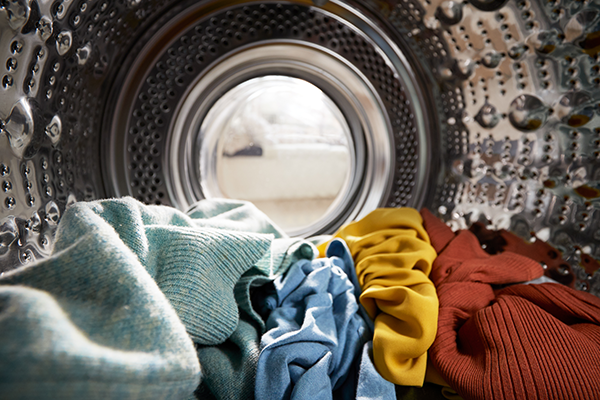 Doing The Laundry Right
Doing the laundry right is a meticulous process.  We've listed useful tips to getting the most out of your wardrobe's life by sticking to tried-and-true practices.  We follow these procedures and routine down to a tee to make sure every batch it as perfectly consistent as it could be.
Steps for Cleaning Laundry Properly
Sort loads by:
– Color
– Construction and fabric type
– Amount of soil
Select proper water temperature
Add detergent and laundry boosters following instructions for your garments
Add clothing to washer following recommended load
Drying Loads for Fewer Wrinkles & Less Drying Time
Do not overload the dryer
Select drying temperature based on fiber content
Common Laundry Mistakes
Failure to measure laundry additives
Too low water temperature
Failure to sort for drying
Maintenance 
Routinely change the filters on your washer and dryer after each load.
Cycle/Rinse your water so the new batch isn't using old water from the last batch resulting in contamination.
Keep your washer doors open to avoid foul odors and mold/mildew buildup.
If you haven't used your machines for a prolonged period, remember to run it empty before washing a real batch.
 We hope you find theses guides and tips useful when you do your own washing. At Lan's Lapels, we professionally perform these tasks every day with professional equipment.  You'll know that my standards for my family are exactly what I demand for my valued customers.  I know that if you use our services, you'll gain incredible savings through our efficient and perfected process, plus you'll earn yourself much deserved personal time for yourself!